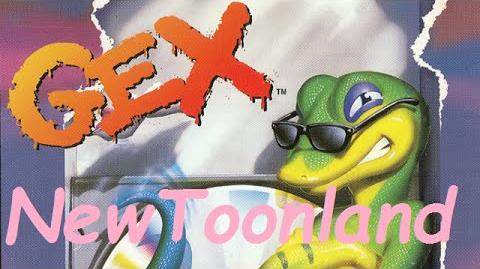 New Toonland (aka Cartoon World) is the second world of Gex and is heavily based on American Saturday morning cartoons.
Background
Gex arrives in the myriad environments of New Toonland, having to scale two tall towers, journey through a cartoonish city and a wacky planet to reach the
Flatulator
and Gex must defeat him to get the
remote
for Feeding Frenzy. There are three levels (plus one optional level) to be completed.
Setting
Enemies
Obstacles
Spike
Moving Spike
Moving Platform
Falling piano
Falling safe/anvil
Surprise boxing glove
Bouncer star
Disappearing moon
TNT (Dynomight)
Rocket (Red and Blue)
Disappearing carrot
Swinging mace
Levels